POLYCARBONATE CORRUGATED SHEETS
Kesari Polycarbonate sheets are made up of polymers. The polymer is given Kesari profile shape by different molding processes. Polycarbonate roof sheets are manufactured by the process of extrusion. Polycarbonate roof sheets are commonly called transparent sheets due to high impact resistance and glass like clarity.
Salient Feature of polycarbonate sheets
These sheets are made of polycarbonate polymers which have excellent impact resistance, light transmission properties and are light in weight. To maintain the durability of these sheets, the sheets are thick and tempered and are laminated using appropriate materials.
POLYCARBONATE MULTIWALL SHEETS
Salient Feature of Multiwall Sheets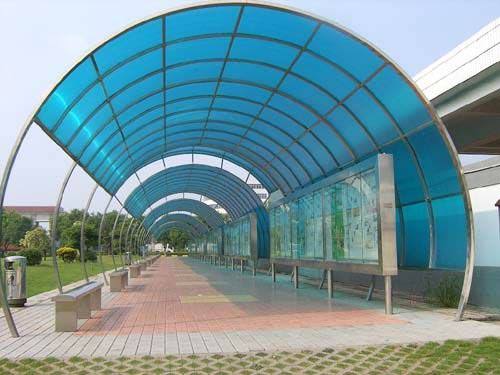 FIBER REINFORCED PLASTIC SHEETS
Kesari FRP corrugated sheets are available in different thickness and length. Their transparency property helps in successfully meeting the challenges of any kind of weather.
Clear, sky blue, light green